Are you dealing with a groggy gecko, lethargic lizard, or parasitic python?
Think you've tried everything and your reptile is still not feeling his best?
Depending on his condition, you might have tried giving him medication, improving his diet, and refining his environment with little improvement. Or possibly your reptilian parental instincts screaming at you that something is not quite right, even if you can't put your finger on it!
Ultimately, you know what's best and want to prevent a downward slide. And whatever the situation, the solution often lies in supplements that build the immune system and will help baby Smaug or little Lizzie throw off whatever ails them.
Fortunately, Reptaid is a supplement that ramps up the immune system and get your reptile back to his usual perky self.
Curious or in a hurry?
✅Click here to shop Reptaid for reptiles that weigh under 250 grams
✅Click here to shop Reptaid XL for reptiles that weigh at least 250 grams
What is Reptaid?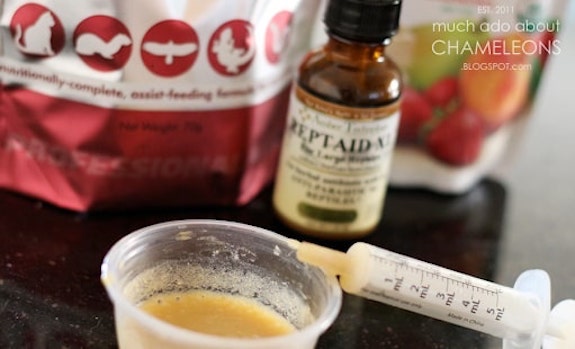 Reptaid is a natural, organic supplement that boosts reptile's immune system. The liquid treatment is full of herbs and oils specifically designed to help reptiles fight parasites or infection.
Reptaid also stimulates appetite, increases energy levels, and boosts overall well-being.
How Does Reptaid Work?
Reptaid is a supplement that is ingested by the reptile. The delivery system varies, depending on the species and the individual needs, but once ingested it lingers in the reptile's body and builds up potency.
Reptaid must be administered daily in order to build up in the system and offer optimal support. Reptaid must be taken once a day for 10 days (don't forget to follow the breed-specific instructions) to allow the herbs to start working.
Reptiles clearly have distinctly different anatomy than humans…
However, if you look at how an herb like peppermint can quickly ease a stomach-ache in a human, whereas an herb like ginseng needs to be taken regularly over weeks before you start seeing affects you can tell how different herbs have different healing mechanism.
Reptaid is more like the reptile equivalent of ginseng rather than peppermint. The herbs in it accumulate over several days with improvement expected in 3-5 days.
✅Pro Tip: After a maximum of 10 days, the reptile should have enough Reptaid in his system to no longer need the supplement, or can take a break before a second round. At this point, you should see improved appetite and energy levels, as well as a reduction or elimination in parasites or infection.
What Reptiles is Reptaid for?
Reptaid can be administered to small lizards like chameleons, large lizards like bearded dragons, geckos, and snakes.
If you are worried about your amphibian pet, don't hesitate to try it on them too! It's been approved for amphibians like turtles, tortoises, and frogs for ten years.
Reptaid VS Reptaid XL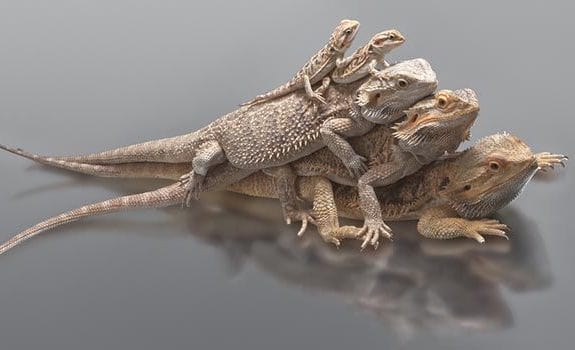 Reptaid is available in two formulas: Reptaid (regular) and Reptaid XL. As the name implies, Reptaid XL is for larger reptilian creatures that are over 250 grams.
The products are the same, the only difference is the amount of servings in each bottle.
In Reptaid (regular) there are 118 to 2,957 servings depending on how big your reptile is. If you were to use this bottle on a reptile over 250 grams it wouldn't last nearly as long.
Check Price and Reviews on Amazon for Reptaid
In comparison, Reptaid XL will last for 59 to 1,183 servings. Again, this varies depending on the size of your animal.
Check Price and Reviews on Amazon for Reptaid XL
What are the Proper Reptaid Dosages?
It's critical to administer Reptaid in the proper dosages and at regular intervals so that your reptile gets the maximum benefits with no risk of overdosing. Follow the guidelines in the charts below to figure out the proper Reptaid dosages for your pet.
Please Note: Dosing is generally measured at a rate of 0.1 mL per 100 grams of animal weight as administered directly into the animal's mouth or injected into a food item.

Smaller Lizards (Chameleons, etc.)

Larger Lizards (Bearded Dragon, etc.)

Animal Weight

Reptaid Dosage

Animal Weight

Reptaid Dosage

<25g

1-2 drips

250g

.05ml

25g

.025ml

500g

.075ml

50g

.05ml

750g

.1ml

100g

.1ml

1000g

.125ml

150g

.15ml

1250g

.15ml

200g

.20ml

1500g

.2ml

250g

.25ml

2000g

.25ml

300g

.30ml

2500g

.5 ml

<25g

1-2 drips

4500g

.05ml

25g

.025ml

250g

.075ml

50g

.05ml

500g

.1ml

100g

.1ml

750g

.125ml

150g

.15ml

1000g

.15ml

200g

.20ml

1250g

.2ml

300g

.30ml
Geckos

Snakes

Animal Weight

Reptaid Dosage

Animal Weight

Reptaid Dosage

<25g

1-2 drips

<25g

1-2 drips

25g

.025ml

25g

.025ml

50g

.05ml

50g

.05ml

100g

.1ml

100g

.1ml

150g

.15ml

150g

.15ml

200g

.20ml

200g

.20ml

250g

.25ml

250g

.25ml

300g

.30ml

300g

.30ml
How to Administer Reptaid
When it comes to actually administering Reptaid, you'll be relieved to find there are a couple different methods you can try. This means that no matter your reptile's reaction towards or awareness of Reptaid (be it adorably docile or seriously stubborn) you should find a method that works for you.
You can get the Reptaid into a reptile using one of the following methods…
Gaping
When the reptile gapes at you with his mouth naturally open, act quickly and inject the Reptaid straight into his mouth using a pre-measured syringe.
Opening the Mouth
If the reptile has become accustomed to taking medicine or has grown suspicious of your actions, you may need to encourage him to open his mouth.
Do this by holding him still and slowly sliding a rubber spatula between his jaws until his mouth opens. At this point you can quickly inject the Reptaid as above.
Injecting a Bug
If your reptile is not off his food, you can inject a feeder bug with his dosage of Reptaid. Do this using the needle that comes with the Reptaid.
Do NOT wander off and start binging Netflix. Make sure that he actually eats the bug that you have injected so you are certain he gets the appropriate dosage every day.
Second Round of Reptaid
If your reptile is not improving, or you feel a second round is necessary, take two days off and then start another 10-day period or regular dosages.
This schedule looks like: 10 days, two-day break, and another 10 days, for a total of 20 days of Reptaid supplementation.
Using Reptaid for Prevention
You can give a protective dosage of Reptaid in order to keep your pet's immune system strong. This is done by administer the standard dosage by weight for the first two or three days each month, then not administering again (unless otherwise needed) until the next month.
Reptaid and Young Reptiles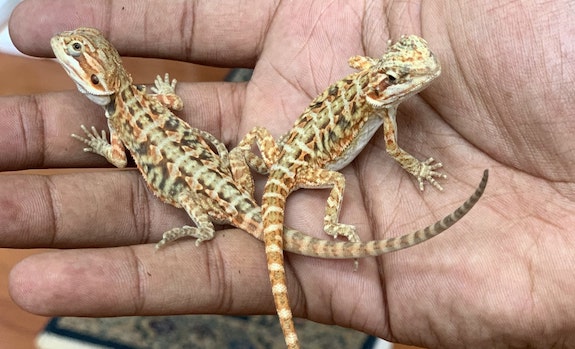 Reptiles under 5 months (under 25 grams) do not usually need Reptaid, but if your young reptile is not thriving then feel free to administer Reptaid at a dosage based on his weight.
Reptaid As an Emergency Treatment
Hopefully you will never need it, but in an absolute emergency, Reptaid can be administered twice a day at regular intervals. This is ONLY in cases where the reptile is surely going to perish and has not responded to other treatments.
This should be continued for the 10 days with an optional second round as outlined above.
Wrapping up Our Reptaid Review
Reptaid is a safe, holistic supplement that boosts the immune systems of reptiles. It is beneficial to all reptiles (and amphibians) regardless of the nature of their condition.
Sluggish, sleepy reptiles that have gone off their food or don't seem to be their usual selves can be administered Reptaid to prevent deterioration.
Reptiles that are definitively unwell either because of a bacterial infection, parasites or other medical conditions can benefit from a 10-day round of Reptaid to help them recover and regain full function. Reptaid can also be used to maintain optimal health in reptilian pets.
Reptaid is an inexpensive additional to your reptile's first aid kit, especially when considering how many dosages come in one small bottle. It's recommended to keep Reptaid nearby so that you have it in your arsenal if your reptile shows any signs of having a health problem.